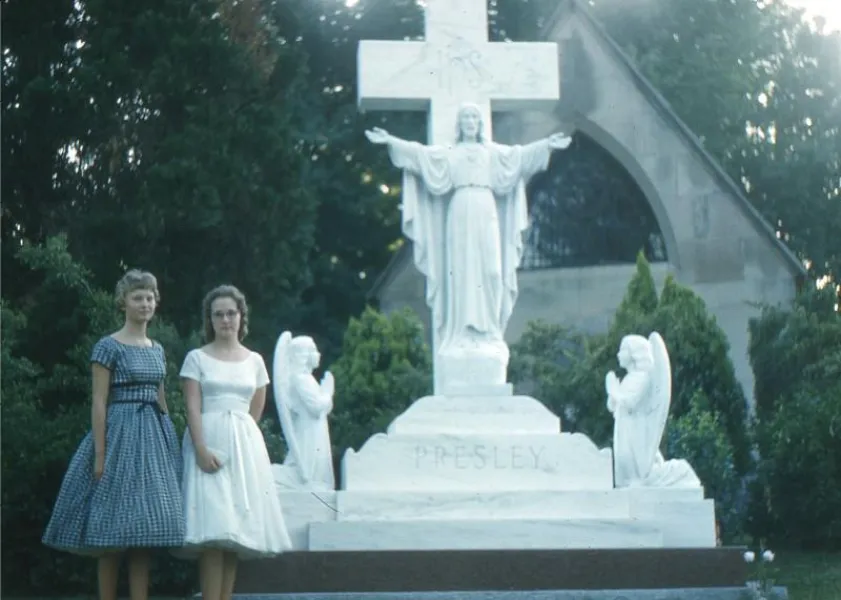 The first of our three cemeteries and funeral homes started in midtown Memphis in 1888, at 1661 S. Elvis Presley Boulevard. The cemetery began with 160 acres but in 1960 the US Postal Service acquired 40 undeveloped acres. This beautiful cemetery has so much history, with 100-year-old majestic oaks and maple trees and monuments dating back into the 1800s.
Forest Hill's first mausoleum was built in 1915, at first available to the wealthy and famous citizens of Memphis, including temporary entombment to Elvis Presley in 1977 while permanent entombment was being prepared at Graceland. Over the years, we have had many revisions and enhancements to our chapel, but we have always kept our quality services to our families that we serve.
Forest Hill grew from one prominent cemetery in the heart of Memphis to a second location in South Memphis at 2545 E. Holmes Road. This location was purchased in 1970 with 80 acres of cemetery grounds. Due to its location, this funeral home, cemetery and mausoleum can serve families in Tennessee, Mississippi and Arkansas.
Our third location was established in 1971 in East Memphis. This is our largest funeral home facility, with our administrative office and cemetery located at 2440 Whitten Road. This is a beautiful plantation style funeral home and cemetery built on 70 acres, which includes lakes, trees and our year-round resident wild ducks and geese.